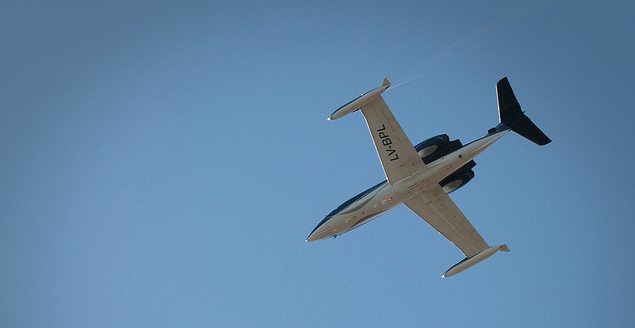 Because we have aircraft repositioning throughout the country, us and other preferred aircraft carriers often have aircraft moving from location to location unoccupied and becoming an "empty leg".  Often they are traveling to, or from, top business and leisure locations.
This can be a great opportunity to take advantage of considerably less than the normal cost. This program is a great resource when your schedule and the aircraft schedule happen to line up – all with the finest service that Classic Jet Charters provides.
Several types of aircraft are available in locations around the country that may be perfect for your next flight.
EMPTY LEGS
SAN JOSE DEL CABO, MX ( MMSD ) to TUCSON, AZ, US ( KTUS )
Citation III – 9 Pax
Available: 08-Oct-2010 4:15PM (Local)
PHOENIX, AZ, US ( KPHX ) to VAN NUYS, CA, US ( KVNY )
Gulfstream III – 12 Pax
Available: 08-Oct-2010 11:15AM (Local)
PHOENIX, AZ, US ( KIWA ) to SAN JOSE DEL CABO, MX ( MMSD )
Citation III – 9 Pax
Available: 10-Oct-2010 4:01PM (Local)
CONROE, TX, US ( KCXO ) to HOUSTON, TX, US ( KIAH )
Gulfstream G100 – 8 Pax
Available: 10-Oct-2010 10:30AM (Local)
VAN NUYS, CA, US ( KVNY ) to TETERBORO, NJ, US ( KTEB )
Gulfstream IV – 14 Pax
Available: 11-Oct-2010 12:00AM – 13-Oct-2010 3:00AM (Local)
VAN NUYS, CA, US ( KVNY ) to BIGGIN HILL, GB ( EGKB )
Gulfstream IV – 14 Pax
Available: 11-Oct-2010 12:00AM – 12-Oct-2010 7:59AM (Local)
TETERBORO, NJ, US ( KTEB ) to LONDON (LUTON), GB ( EGGW )
Gulfstream IV – 14 Pax
Available: 11-Oct-2010 3:00AM – 13-Oct-2010 8:00AM (Local)
NASHVILLE, TN, US ( KBNA ) to DALLAS, TX, US ( KADS )
Citation Jet 2 (CJ2) – 5 Pax
Available: 11-Oct-2010 3:49PM (Local)
HOUSTON, TX, US ( KHOU ) to BOSTON, MA, US ( KBOS )
Gulfstream IV – 13 Pax
Available: 14-Oct-2010 8:00AM (Local)
DALLAS, TX, US ( KADS ) to AUSTIN, TX, US ( KAUS )
LearJet 31A – 7 Pax
Available: 15-Oct-2010 3:54PM (Local)
BOSTON, MA, US ( KBOS ) to NEW YORK, NY, US ( KLGA )
Gulfstream IV – 13 Pax
Available: 16-Oct-2010 10:00AM (Local)
NEW YORK, NY, US ( KLGA ) to HOUSTON, TX, US ( KHOU )
Gulfstream IV – 13 Pax
Available: 17-Oct-2010 12:00PM (Local)
CONROE, TX, US ( KCXO ) to MCKINNEY, TX, US ( KTKI )
Gulfstream G100 – 8 Pax
Available: 01-Nov-2010 10:30AM (Local)
MCKINNEY, TX, US ( KTKI ) to CONROE, TX, US ( KCXO )
Gulfstream G100 – 8 Pax
Available: 01-Nov-2010 11:49AM (Local)
To book a one-way charter flight contact Classic Jet Charters at 800-444-2990